In The Movement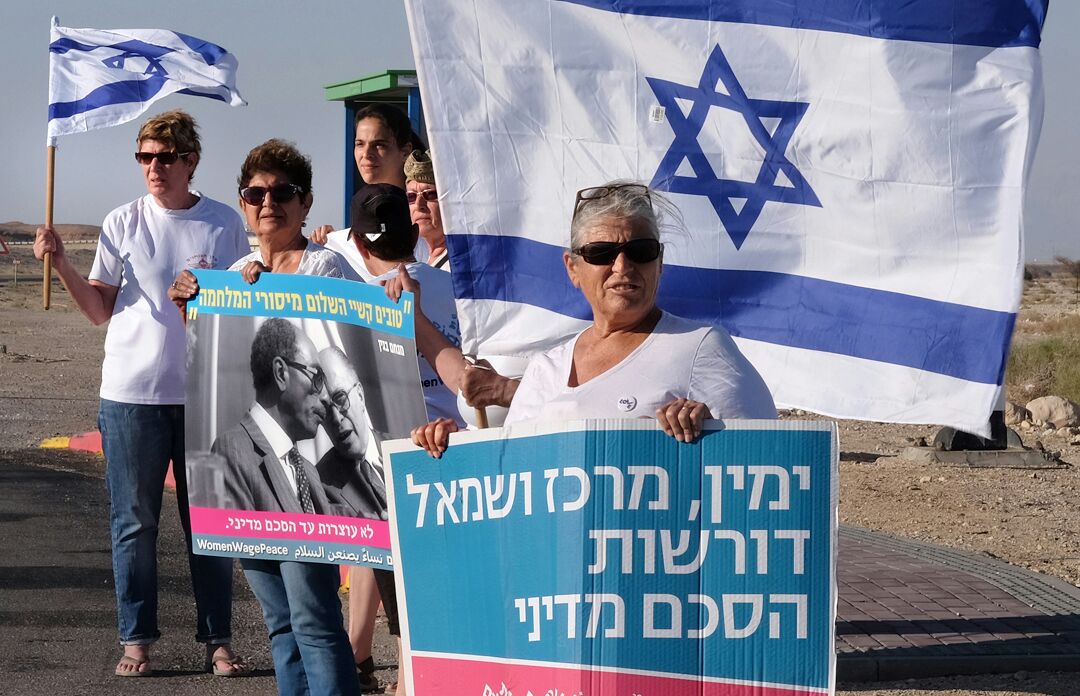 Our movement works throughout the country to raise awareness and engage the public in a discussion about the feasibility of a political resolution. It creates opportunities for dialogue with individuals and groups through formal and informal meetings within the community. The movement also organizes national events, such as demonstrations and protests, in order to pressure decision makers to work toward reaching a viable peace agreement.
Mothers' Tent in Tel-Aviv: Impressions and Summary We set up the tent in Kikar Rabin early in March to remind everyone that we are not ready to continue with ongoing missiles and incendiary balloons in the south, which have become "everyday life" for those living there. We opened the tent on time to celebrate the International Women's Day and the following week ...
La 21ème Knesset et les femmes / Marie Lyne Smadja , Marie-Lyne Smadja reagit aux resultats des #elections et estime que les grandes perdantes de ce scrutin sont les #femmes. Ecoutes ses explications a Radio qualite La 21ème Knesset comptera moins de femmes que la précédente. Cela doit-il être interprété comme un remise en question du rôle des femmes dans la politique israélienne ? Marie-Lyne Smadja , professeure et chercheuse à ...