In The Movement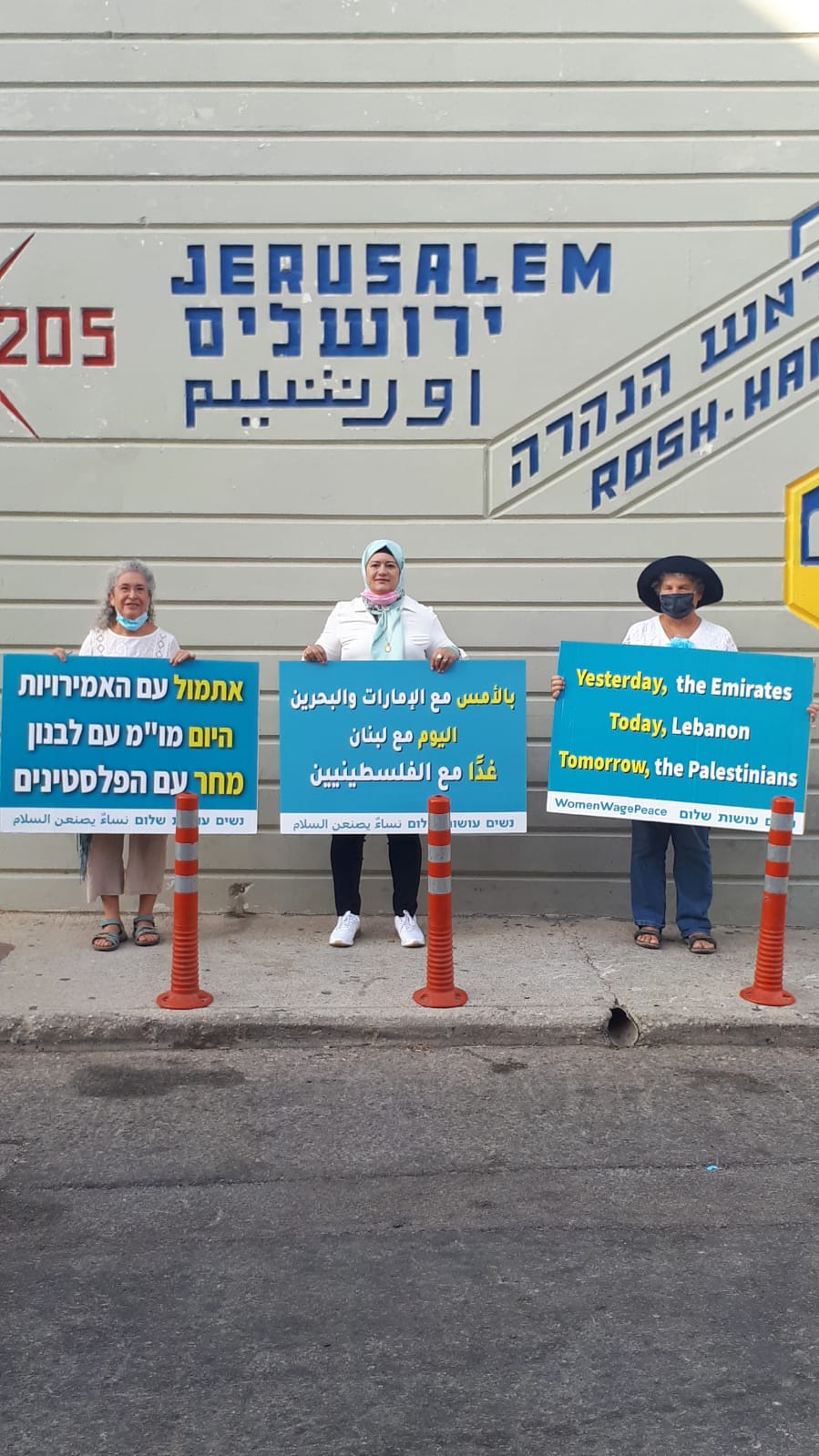 Our movement works throughout the country to raise awareness and engage the public in a discussion about the feasibility of a political resolution. It creates opportunities for dialogue with individuals and groups through formal and informal meetings within the community. The movement also organizes national events, such as demonstrations and protests, in order to pressure decision makers to work toward reaching a viable peace agreement.
WWP against the absurdity of war and violence – WWP are partners for reconciliation

Women Wage Peace was born seven years ago after Operation Protective Edge, when women from all over the country, Jewish and Arab, religious and secular, felt it was impossible to carry on without a political agreement with the Palestinians. Seven years later, in the midst of laying the groundwork for a regional, women-led peace conference, we ...
Israels Starautorin Zeruya Shalev: "Wir wollen überleben", RND, Redaktionsnetzwerk Deutschland, 23.8.21

"Deshalb bin ich vor einigen Jahren der Bewegung Women Wage Peace beigetreten. Wir suchen den Dialog mit Frauen – ob links oder rechts, ob Siedlerinnen oder Palästinenserinnen, Christinnen, Jüdinnen oder Muslima. Wir wollen betonen, was uns verbindet, und nicht, was uns trennt. Unser Ziel ist es, die Verantwortlichen auf beiden Seiten unter Druck zu setzen. ...