The Mothers' Tent stands in Rabin Square until the election day and would be a hub for Women Wage Peace – Jews, Arabs' secular and religious. We will uphold, in the tent, the policy of respect, inclusiveness, equality and connection, and will call for mutual diplomatic solution to be the main issue of the election.
This will be the hottest place in town to talk about a political agreement and the inclusion of women in decision making especially on security related issues.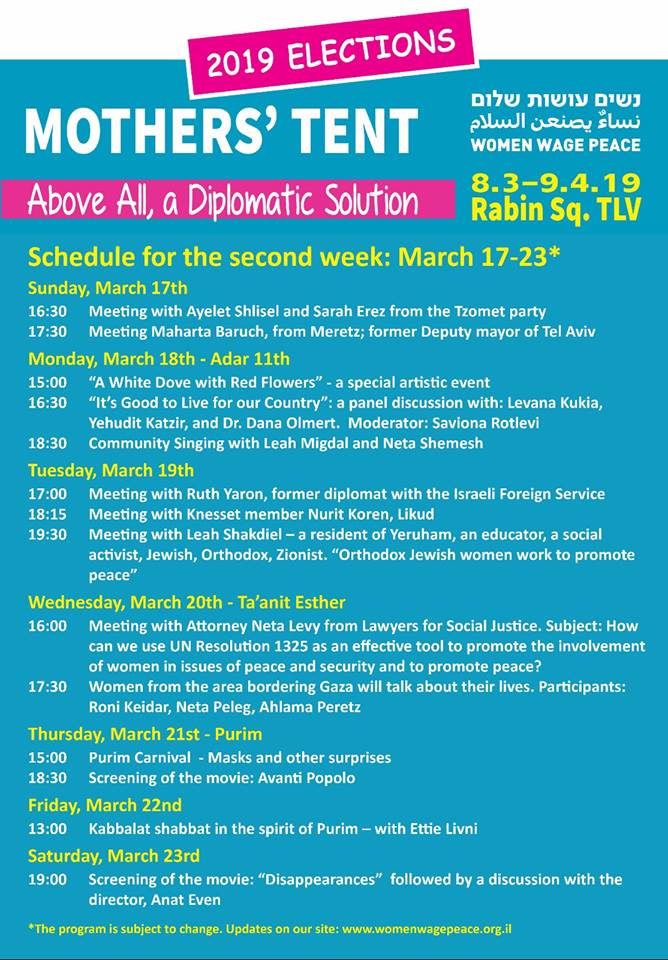 Click for a detailed program of our mothers' tent  in Hebrew.