Yesterday – an agreement with the Emirates
Today – negotiations with Lebanon
Tomorrow – a dialogue with the Palestinians!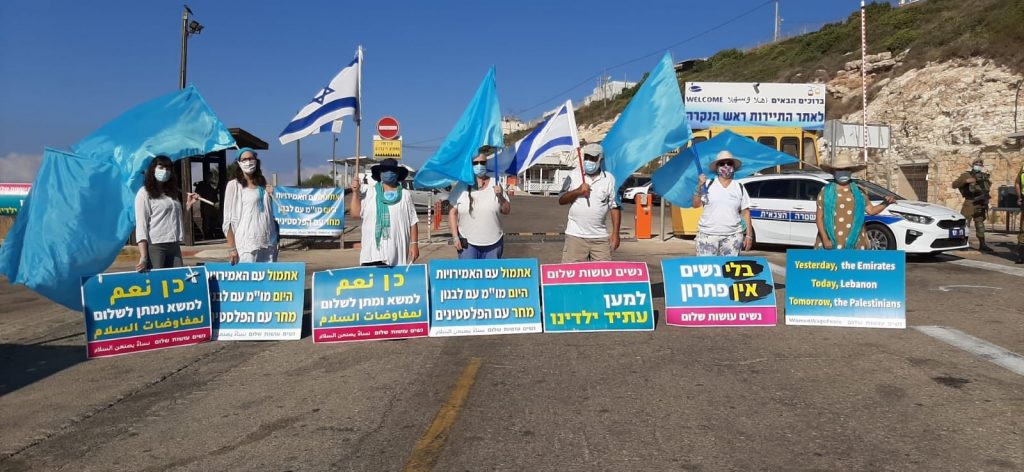 Signing a peace agreement with the United Arab Emirates and a declaration of peace with Bahrain.
The leaders of Israel and of Arab states are working for peace, talking about cooperation and signing normalization agreements.
Near Rosh Hanikra, the starting point of our March of Hope four years ago, we see the spark of hope for a better future. Just yesterday there were threats on both sides of the border, and now, as a result of joint economic interests, it turns out that it's possible to have a dialogue. Hezbollah is also open to negotiations.
An agreement which is based on joint economic interests can prevent escalation in the North and will be the seed for establishing mutual trust. Signing the agreement with the Emirates and with Bahrain can create a momentum for regional peace, which can lead to a future of prosperity for us and for our neighbors.
We hope for the extension of the dialogue and demand that the government strive towards negotiations, based on joint interests, with our Palestinian
Once again we hear the word "PEACE".
These are important agreements, but we in WWP must continue to work towards a stable agreement with the Palestinians, neighbors in Gaza and in the West Bank. with women involved in the process.
Yes, it is possible.